Posted in
Holidays & Birthdays
,
Kids and More Kids
,
Pictures
,
Pre-Op Blogs
,
Smoking & Quitting
,
Vaporing / E-cig
on 04/05/2010 10:09 pm by admin
Okay, so no real eater baskets or Easter egg hunts, Walters mom made all 6 kids Easter baskets so we just blindfolded all the kids and threw 100plus eggs on the floor and let them find them while blindfolded, it was quite entertaining for us adults!  They kept letting go of their baskets and could not find them lol!!
It's amazing, a little bit of change and one dollar bills in some of the eggs got them Sooo eggsited! (hehe) I also had little pet shops and matchbox cars in some.
Still waiting on my passthru for my 510 ;( was not in the mail today:(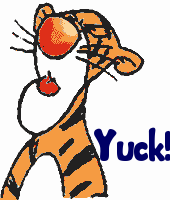 Oh, and my 510's battery died today, so I grabbed a pack of smokes thinking I would just smoke one or two till i was able to get home to charge mine, and I lit it took 1 ta 2 drags and thru it out the window…OMG it was fucking NASTY, felt like I inhaled and ashtray and made me sick to my tummy…
I am glad I did it though, cus now I will NEVER EVER go back to ciggs & no more craving for a real cig!